10 Changes We Want In Final Fantasy 7 Rebirth
Here are some things we hope Final Fantasy 7 Rebirth will change.
Everyone has a favorite Final Fantasy. It's a long-running game with a lot of mainline entries, so everyone can find something they like. Still, Final Fantasy 7 struck a chord with people in a very specific way, and the Remake brings back a lot of that feeling.
But with Final Fantasy 7 Rebirth, Square Enix has the chance to make Final Fantasy 7 very different from both its predecessor and the original game. Even though both games are great on their own, Rebirth is a chance to, well, rebirth many parts of the game.
No More Loading Corridors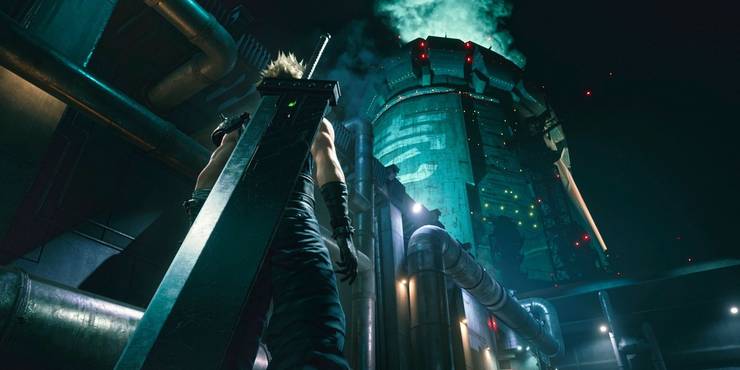 Final Fantasy 7 Remake was and still is a great game with an interesting story of success after a long time in development. The game had great art direction, a fun fighting system, well-developed characters, and a story that stayed true to the original.
Still, it had places to load things. They are a problem in a time when writers do everything they can to hide them, but FF7 Remake has a lot of them. Getting rid of them would be a great change. They should be able to do that with the PS5.
Seamless Areas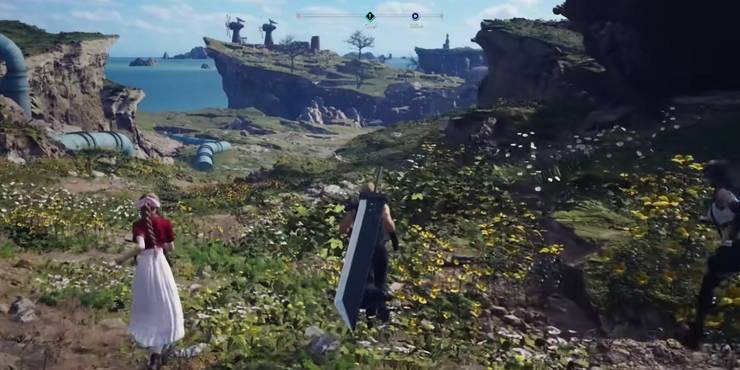 Used to be, hallway loading screens were a way to hide a real loading screen so it didn't look like you were leaving the world. A way to make the story more interesting, but it became too clear.
For FF7 Rebirth, it would be great if the world they say is big and wide felt really big, with nothing holding us back. In this way, it would be great if there were no waiting screens between towns and the rest of the world. Or at least one that is very clear.
Improved Aerial Combat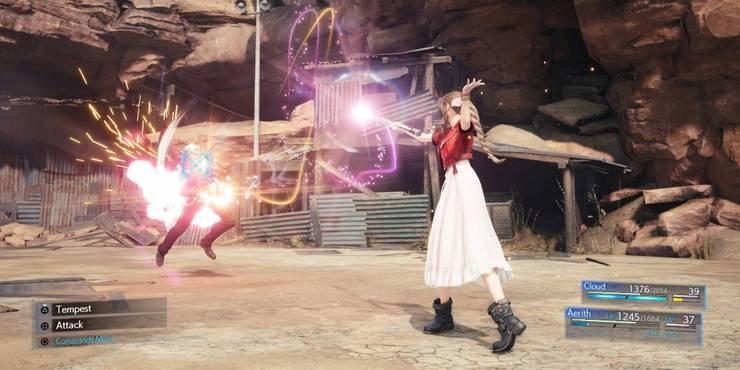 When redoing Final Fantasy 7, one of the biggest problems was how to switch from the ATB system to something that was almost fully real-time. The people who worked on the Remake did a great job of combining the real-time parts of the ATB system with the action game parts.
Even so, there were still risks in the battle. Even though it didn't show as much for Aerith and Barret, it was strange how Cloud and Tifa would just shoot up like rockets after enemies that could fly. Even worse was that there were no plans once you were in the air. Since the world seems to be getting bigger, it would be great if aerial battles got bigger too.
A Diverging Story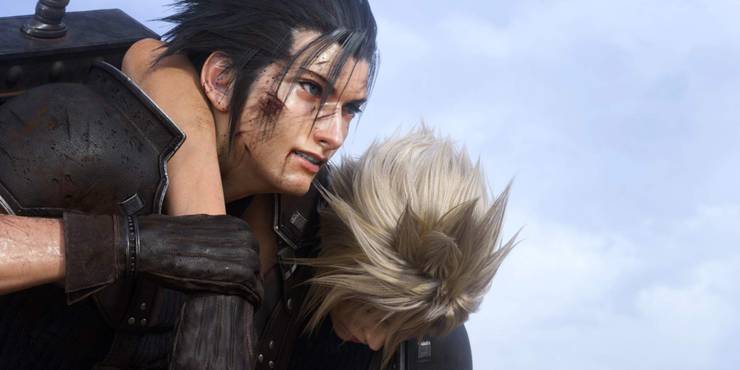 Final Fantasy 7 Remake's best trick was really making you think it was just an improved remake. Yes, the story is pretty much the same up to a certain point, but there are still some things that are…different. Until the end, when you find out that the game is a sequel from a parallel world.
After all that, though, it would be strange for Rebirth to closely follow the story of the first game after Midgar. So let's hope it goes all out and gives us a story that is very different from the original and builds on the best parts of the Remake.
Better Side Content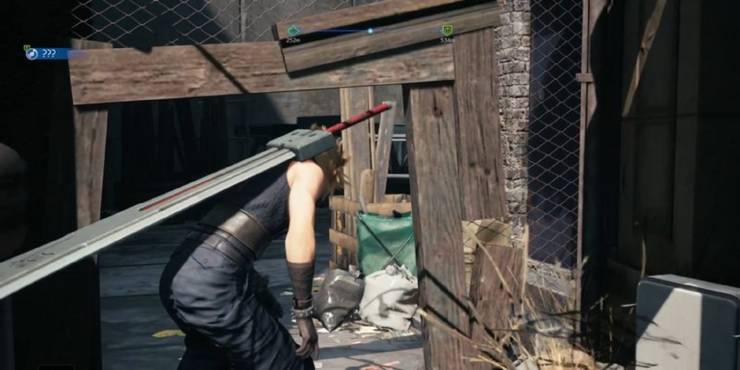 FF7 Remake was a huge success, especially since its goal was to make the city of Midgar into a whole game. You can feel how crowded the city is, how the rich and poor are different, and how the retro-futuristic reactors and the poor parts of the city are mixed together.
Of course, that made some of the more open-ended parts of the story a little boring. Even though the tailored parts of the city were beautiful, the freer areas with side content felt a bit dull. So, let's hope that NPCs and the places they live are a bit more interesting this time.
Greater Limit Break Diversity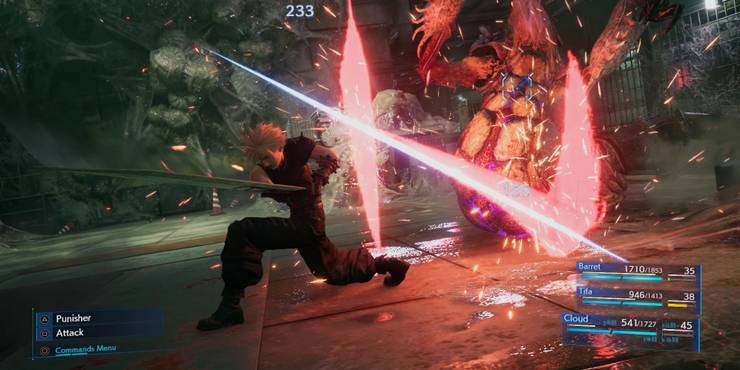 Limit Breaks were one of the things that made the first FF7 stand out. Materia gave you the freedom to make any character fit any part, but Limit Breaks meant that they still had a personality that made them play differently.
This is the one thing about the remake that isn't quite right. Aerith's Limit Breaks are very different from each other, but Tifa, Cloud, and Barret all have simple ways to deal damage. Limit Breaks needs a pretty big total to show as much character as the original did, since each character has a different way of fighting.
Even More Materia Combinations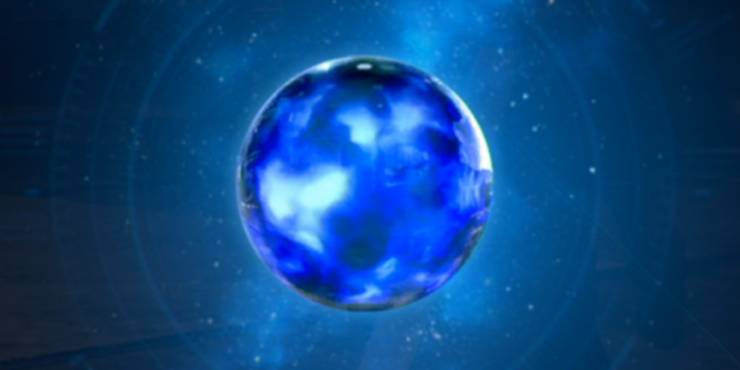 Final Fantasy games have always had a bit of an unusual way to level up. In FF12, it was the license board, and in FF10, it was the Sphere Grid. In FF7, it was made possible by Materia, a way to combine magic stones to make crazy combos.
This was, of course, made smaller for the remake. It would have been impossible to make a list of all the possible combos. For Rebirth, on the other hand, a game that already had a good grasp on its core combat? Well, it seems like the best place to grow is in Materia combos.
Functioning Aggro System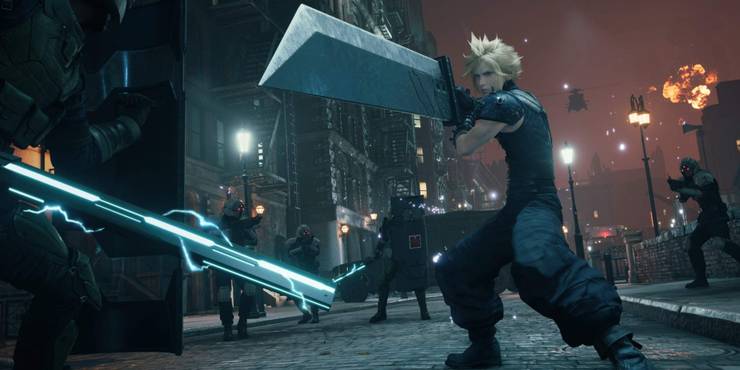 When it comes to party games, aggro systems are pretty important. If you have a weak healer, you'll need someone who can take the damage away from them so they can keep the rest of the party alive. It's a key method, but Spacebar Clicker got it wrong.
The game's rage system is simple because it just goes after the character that the player is controlling. Even the Provoke Materia can't solve this problem completely. With the expected better coordination in Rebirth, hopefully aggro will have its own system.
In-Depth Armor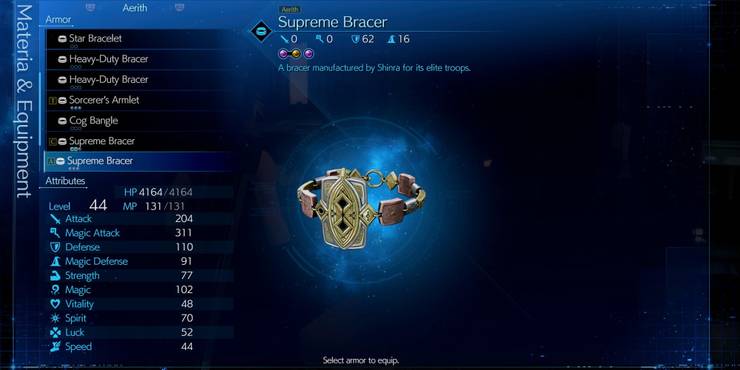 Most of the time in Final Fantasy games, people just look like they do. Most of the time, you can't physically change their clothes unless it's important to the story. The main exceptions to this are FF15 and Lightning Returns. On the other hand, characters have always had different tools. In FF7 Remake, they even have their own skill trees.
Since FF7 Rebirth has the same director as Lightning Returns, it seems like the right chance to give armor the depth it needs. It should not only look like the character, but also have special stats. Maybe a piece of armor automatically casts Reflect or has more places for materials. There are lots of chances there.
Sephiroth As A Companion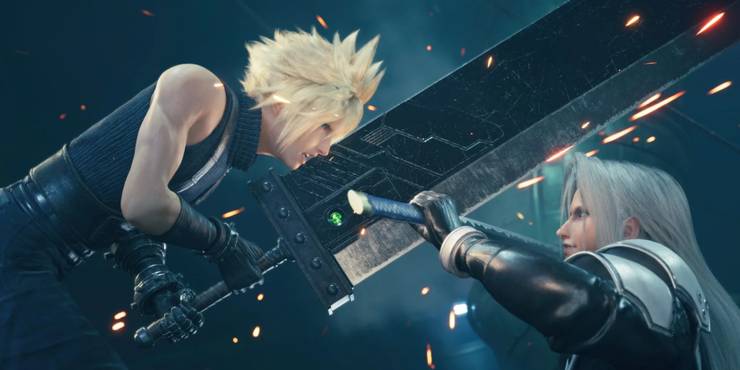 In the first Final Fantasy 7 game, when you leave Midgar is a big deal. You can see that the dead land around Midgar goes on for a long way into a green world. The world is much bigger than you think, so the group heads to Kalm to catch everyone up.
Here's one of the best parts of the first game: you get to fight with Sephiroth while Cloud tells the story of Nibelheim. Sephiroth is scary because he has a huge set of skills that he can use. Even if this scene is taken out, it would still be cool to see Sephiroth's power in fight with you.